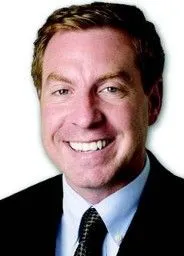 Scott Schlauder, M.D

Dr Schlauder grew up in Ohio where he attended Ohio State University College of Medicine and graduated with honors. He then found himself in sunny Florida as a Pathology Resident for the University of South Florida. The following year he resided in New England for a Dermatopathology Fellowship through Tufts University/ New England Medical Center and afterwards he fortunately had the desire to return to the gorgeous Florida warmth! In his spare time Dr Schlauder enjoys spending time with his friends and family that live in this beautiful area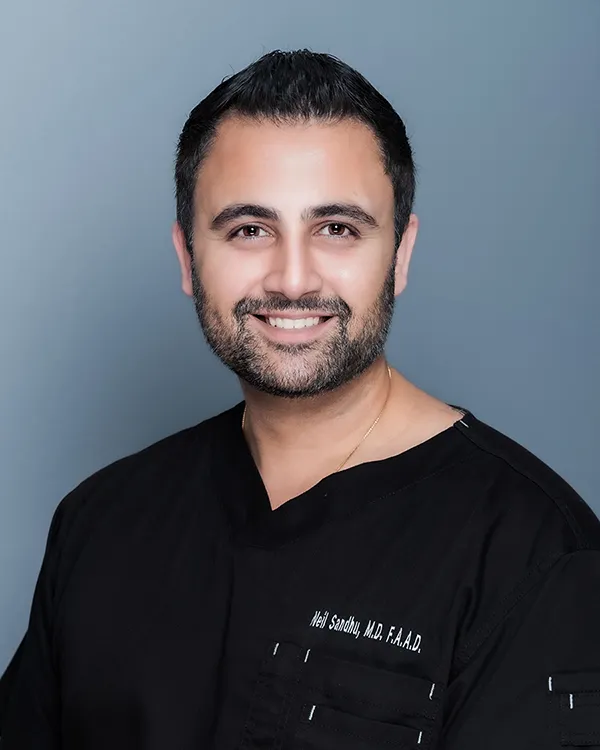 Neil Sandhu, M.D. - BOARD-CERTIFIED DERMATOLOGIST & MOHS SURGEON
Neil Sandhu, MD, FAAD is the founder and Medical Director at Annexus Dermatology & Aesthetics. A board-certified dermatologist and Mohs surgeon practicing in Florida since 2012, Dr. Sandhu has extensive experience in all aspects of cosmetic, surgical, and medical dermatology for all skin types. Dr. Sandhu began his medical career at the University of Wisconsin where he earned his Bachelor's degree, graduating Summa Cum Laude. He then went to the University of Wisconsin School of Medicine and Public Health, graduating in the top 10% of his class. He was accepted into the dermatology program at the UMDNJ-New Jersey Medical School, where he was Chief Resident. He earned his Board Certification in Dermatology in 2012. Since graduation, he has been a Mohs Micrographic Surgeon in the Florida panhandle, and most recently in Central Florida. His expertise is in the detection and treatment of skin cancer. Dr. Sandhu has extensive experience in cosmetic procedures, including Botox/Dysport, filler injections, chemical peels, and photo rejuvenation. This allows him to help his patients look and feel their best. Dr. Sandhu has authored multiple scientific articles. He is a member of the American Academy of Dermatology, American Society of Dermatologic Surgery, and a Fellow in the American Society for Mohs Surgery. He is an associate professor of University of Central Florida Medical School and Nova Southeastern University School of Medicine. He is also a frequent medical guest on local TV shows. Dr Sandhu's motto is "I treat all my patients like I would my own family." As a native from Toronto, Canada, Dr. Sandhu is an avid hockey and sports fan. He also enjoys spending his free time traveling, skiing, and visiting his family and friends in his hometown.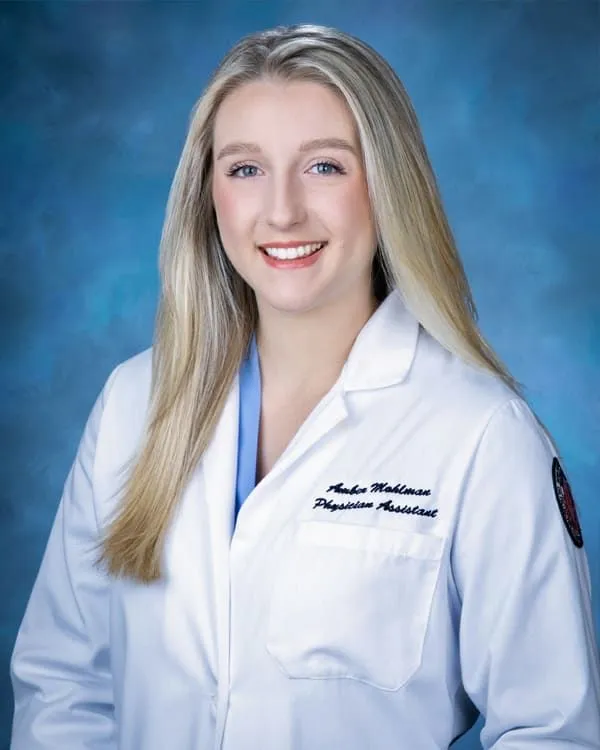 Amber Mohlman, P.A.

Amber is a certified physician assistant trained in dermatology. She began her education at the University of Central Florida where she graduated cum laude with a Bachelor's of Health Sciences and a Minor of Health Services Administration. As a Florida local, she pursued a physician assistant program within the sunshine state. She attended Nova Southeastern University's Orlando Physician Assistant Program, where she completed specialized training in dermatology and graduated with highest honors with a Master in Medical Sciences.
In her free time, Amber enjoys traveling, cooking, and gardening.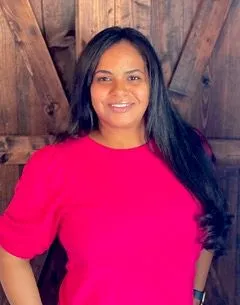 Katherine Taylor, MSN, APRN, AGNP-C

Katherine is a certified nurse practitioner trained in dermatology. Katherine began her education at Valencia community college, where she graduated with her associates in nursing. She later attended Chamberlain school of nursing and graduated top 10% of her class with a Bachelor's degree in nursing. She attended the University of Cincinnati for a Master's degree with an emphasis in Adult-Gerontology, graduating with honors. She has extensive experience in cosmetic and medical dermatology of all skin types. She is a member of the Dermatology Nursing Association. Katherine is also bilingual (Spanish/English). On her leisure time she enjoys traveling, reading, cooking and spending time with family and friends.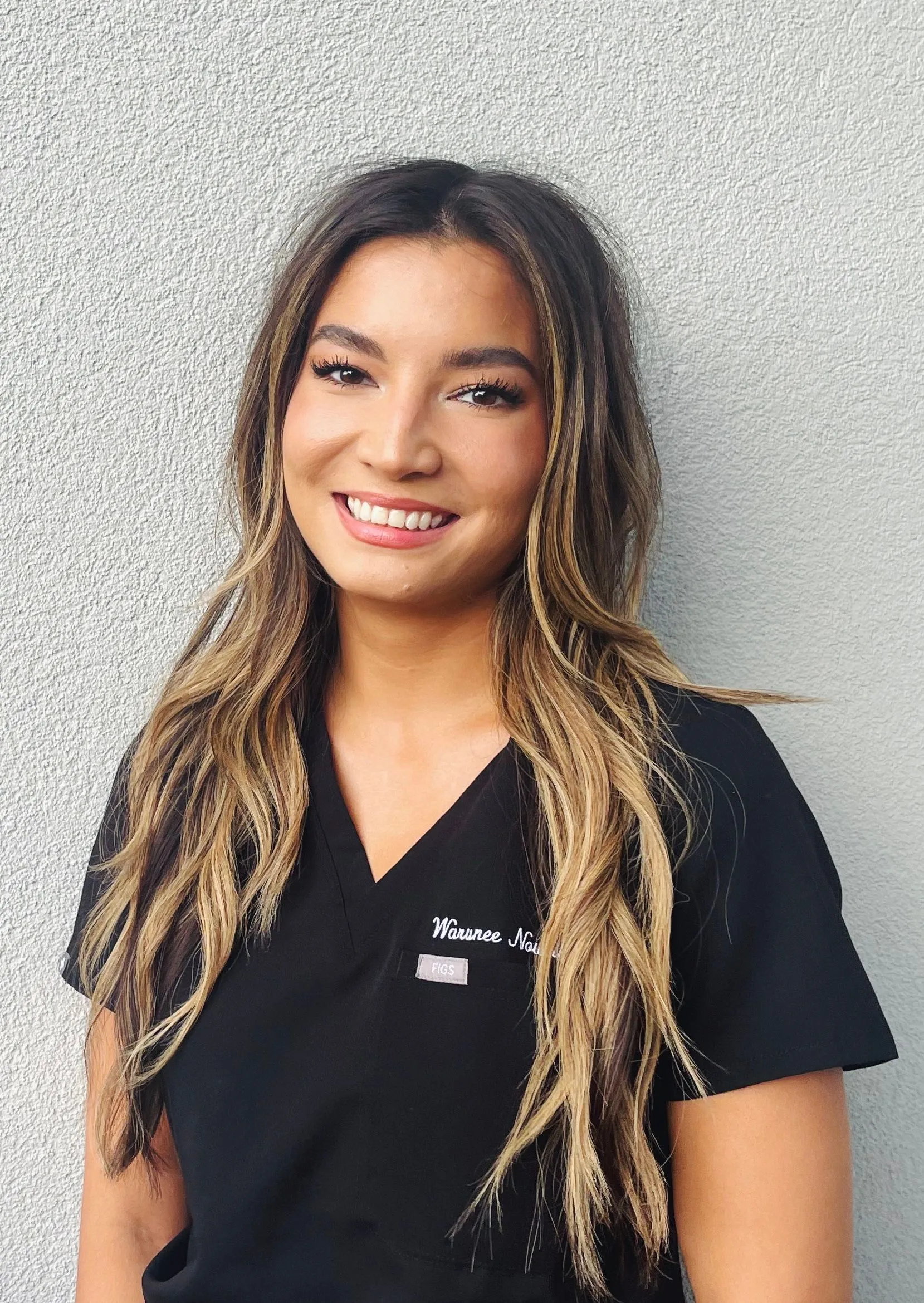 Warunee Nowak, P.A.

Warunee is a certified physician assistant trained in dermatology. She began her education at the University of Kentucky where she graduated summa cum laude with a Bachelor's in Neuroscience and a minor in Psychology. She later moved to Connecticut where she graduated with her Master's in Medical Sciences from Yale University Physician Associate Program with honors for her thesis in melasma treatment in pregnant women. Warunee is excited to be back in the South and to explore everything the sunshine state has to offer. In her free time, she enjoys reading, playing tennis, and spending time around family and friends.